Professional Solutions for Your Austin Rental Home
DISCOVER SERVICES THAT MAKE YOUR LIFE EASIER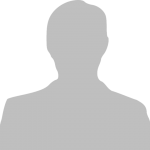 .
"Fantastic company!!!!! We never have to worry about our properties!!!!! Awesome staff and always on the ball!!! Thanks!!!"
HEATHER RALLEY
Satisfied Client .
"This has been the best leasing experience to date for us. We thank Ambassador PM for always stepping up and being there for us when we needed them."
STEVEN W.
Satisfied Tenant

Greater Austin's Local Property Management Experts
WE KNOW THE ATX. AND WE KNOW RENTAL PROPERTIES.
If you own a property rental in Austin, Texas, you know how difficult it can be to address the home's upkeep. From finding the perfect renter for the property to collecting rent each month, responding to repair requests, and enforcing the terms of the lease, managing a property can quickly become a full-time job. There are plenty of property managers who promise to make your job easier, but how do you know who can you trust to get real results for your investment?
At Ambassador Property Management, we strive to provide the best service for homeowners in Greater Austin. From Pflugerville to Round Rock and Cedar Park, we know the area intimately and are ready to help you boost your property's performance. Our team will develop a customized management plan for your home, and work hand-in-hand with you to maximize your rental's potential. Are you ready to see how Ambassador's experts can help revitalize your home?
START THE CONVERSATION WITH OUR TEAM
Learn how professional property management
could help you meet your financial goals: (512) 351-7800